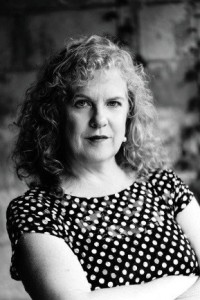 Ann Powers (@annkpowers) is NPR's music critic and correspondent and one of the nation's leading music writers. Throughout her storied career, Ann has held positions at San Francisco Weekly, the New York Times, Los Angeles Times, the Village Voice, Blender, and the and the Experience Music Project. Since 2011 she's written for NPR's music news blog, The Record, covering music through the lenses of culture, gender, sexuality, and race. Most recently, she spearheaded Turning the Tables, a collaboration between NPR and Lincoln Center that highlights the contributions of female artists. Turning the Tables has curated a list of the 150 greatest albums by women that aims to start a new conversation about women's place in music history, and to make a much-needed intervention in the canon of music writing. 
"[The list] stands for music history, touching upon every significant trend, social issue, set of sonic innovations, and new avenue for self-expression that popular music has intersected in the past fifty years," Powers writes. The same might be said for Powers's own career: through her five books and countless articles she has redefined the parameters of music criticism, making sure women are given their proper due, not at the margins, but at the center of the story.
Ann Powers's influence on contemporary music criticism is indelible. In honor of the August 15th publication of Good Booty, we hope you enjoy this look back at all the books she has published with Sarah Lazin Books.