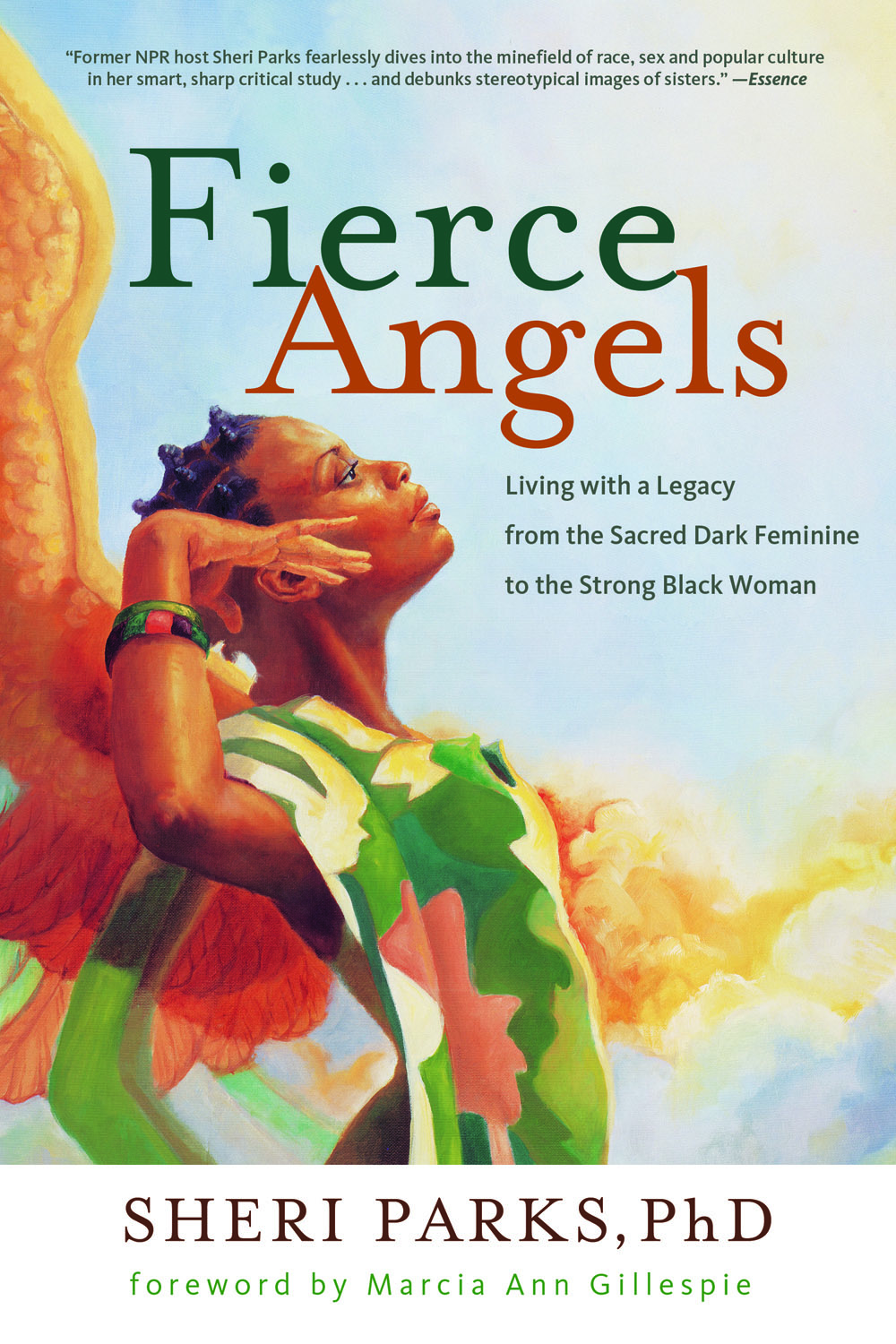 Fierce Angels: Living with a Legacy from the Sacred Dark Feminine to the Strong Black Woman by Sheri Parks (Lawrence Hill Press)
Black women are born into an army of "Fierce Angels" – the stereotype of the strong black mother purveyed within black and mainstream cultures – and in many ways this strengthens them. But the role is overwhelming, calling for unreasonable levels of emotional, spiritual and intellectual energy and an unrealistic selflessness. Fierce Angels is the first book written for a popular audience to explore the figure of the Strong Black Woman and traces how and why figures like the Dark Mother, Fierce Angel, Oracle, and Mammy play out in the mythologies of cultures around the world, unearths hidden stories of contemporary women, talks about the drive to make each black woman the next Coretta King, describes how black women hide their accomplishments and the costs of doing so, and talks about how black women's strengths are now a model for other women worldwide, as well as what the future holds for them. The 2013 paperback includes new chapters and a foreword by Marcia Ann Gillespie.
"Thought-provoking."
—Washington Post
"Former NPR host Sheri Parks fearlessly dives into the minefield of race, sex and popular culture in her smart, sharp critical study . . . and debunks stereotypical images of sisters."
—Essence
"Parks argues that the image of the strong black woman has been as much a burden as a tribute because it has come to be expected that black women will endure all means of hardship in tending to the needs of others. [She] offers a compelling analysis of the toll of the strong image on women who have had enormous responsibilities but – until recently – little control."
—Booklist
"[A] thorough study."
—Kirkus
"It's been more than 30 years since feminist Michele Wallace's Black Macho and the Myth of the Superwoman. . . . Parks' book goes much further. . . . These women are change agents in American life, fiercely human angels, whose stories deserve the kind of complex and nuanced analysis that Parks' book delivers."
—Ms.